pro clima Mass Timber Protection System

Wood is one of the oldest and most versatile building materials known to us. Demand for this natural, renewable material has been booming in recent years, and there is no end in sight for this trend. With the development of large format wood-based panels such as cross-laminated timber (CLT), glue laminated timber (GLT) and solid wood elements, timber is now a high-tech material that offers many advantages in practical applications: new builds, renovations, extensions, refurbishments, additional storeys and densification projects can be carried out quickly and cost-effectively using timber.
Temporary weather protection of the mass timber during the construction phase is necessary to maintain quick & cost-effective installations with reduced risk of timber saturation. Once the building is complete, SOLITEX EXTASANA ADHERO® forms part of the weathertight facade systems that have high drying potential. This is critical for the health and longevity of the structure.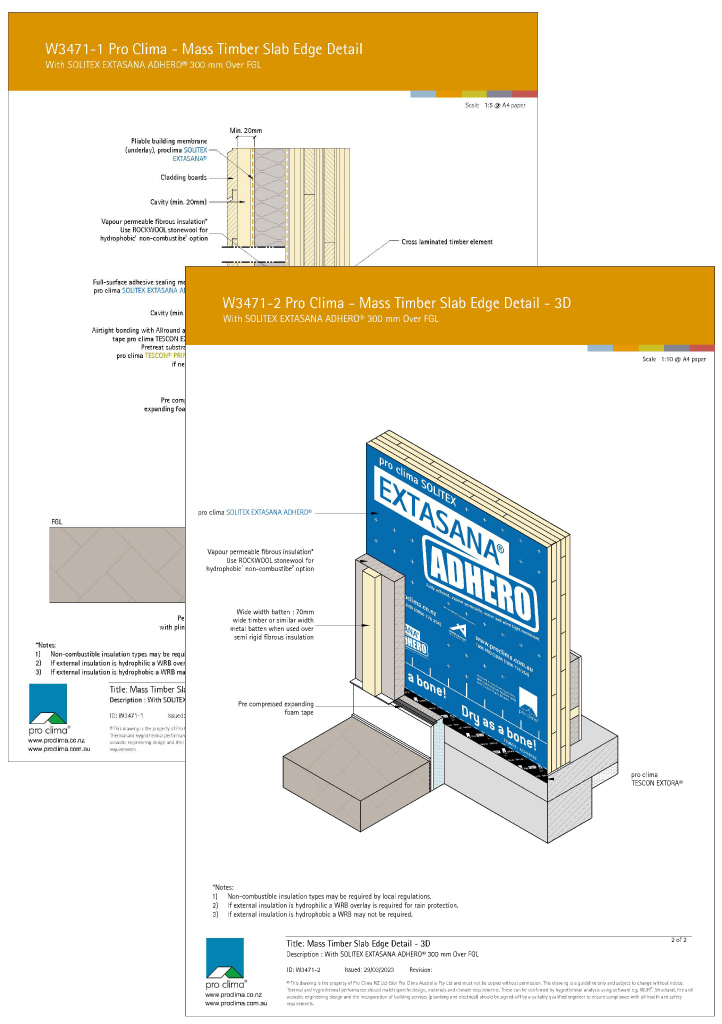 Want to know more? Please get in touch.